Lumen Installation Guide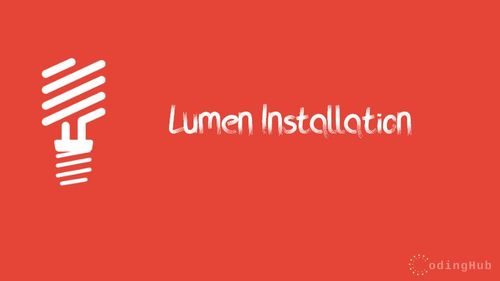 Lumen required PHP 7.3 or higher version and for that, I am using Xampp server. So Please install the xampp server by downloading from https://www.apachefriends.org/download.html
Next, we need composer to install the Lumen So lets download & install the composer from https://getcomposer.org/download/ during composer installation it will ask to select the php.exe file so please do it by selecting 'xampp/php/php.exe' file.
Once the composer is installed let's install the lumen first, open the terminal by typing cmd & run
composer global require "laravel/lumen-installer"
After Installation please check the lumen install or not by running the command
lumen

//it will display the lumen installer version details

So you have successfully installed the lumen to your machine lets create your first lumen application by lumen new command. it will create a new lumen installation in your specified directory. Let's run the command. I am creating a blog project.
lumen new blog

The next thing you should do after creating a new Lumen application is set your application key to a random string and for that goto, your blog directory and rename the .env.example file to .env file and open that file and assign APP_KEY value with 32 characters long. So, user, encrypted data will be secure.
Serving Your Application
to run your application locally run the command.
php -S localhost:8000 -t public

That's it. Application is ready! Now build something amazing.